Use hazardous inversion data to unlock more sprayable hours and protect your community
The COtL Mesonet has over 110 BoM-quality Weather Stations across 50% of arable land in South Australia, including the Mid North, Riverland & Mallee, Limestone Coast and McLaren Vale. The Mesonet provides real-time data for hazardous inversions and other adverse conditions for spraying. This means more safe sprayable hours for growers and peace of mind knowing when it's okay to spray. Achieve legal spray compliance and protect your community from pesticide contamination. Other useful data such as rainfall, wind, fire danger and frost are also provided - local and regional ag-weather data at your fingertips.
Sign Up now for a 2-week free trial!
Hazardous inversions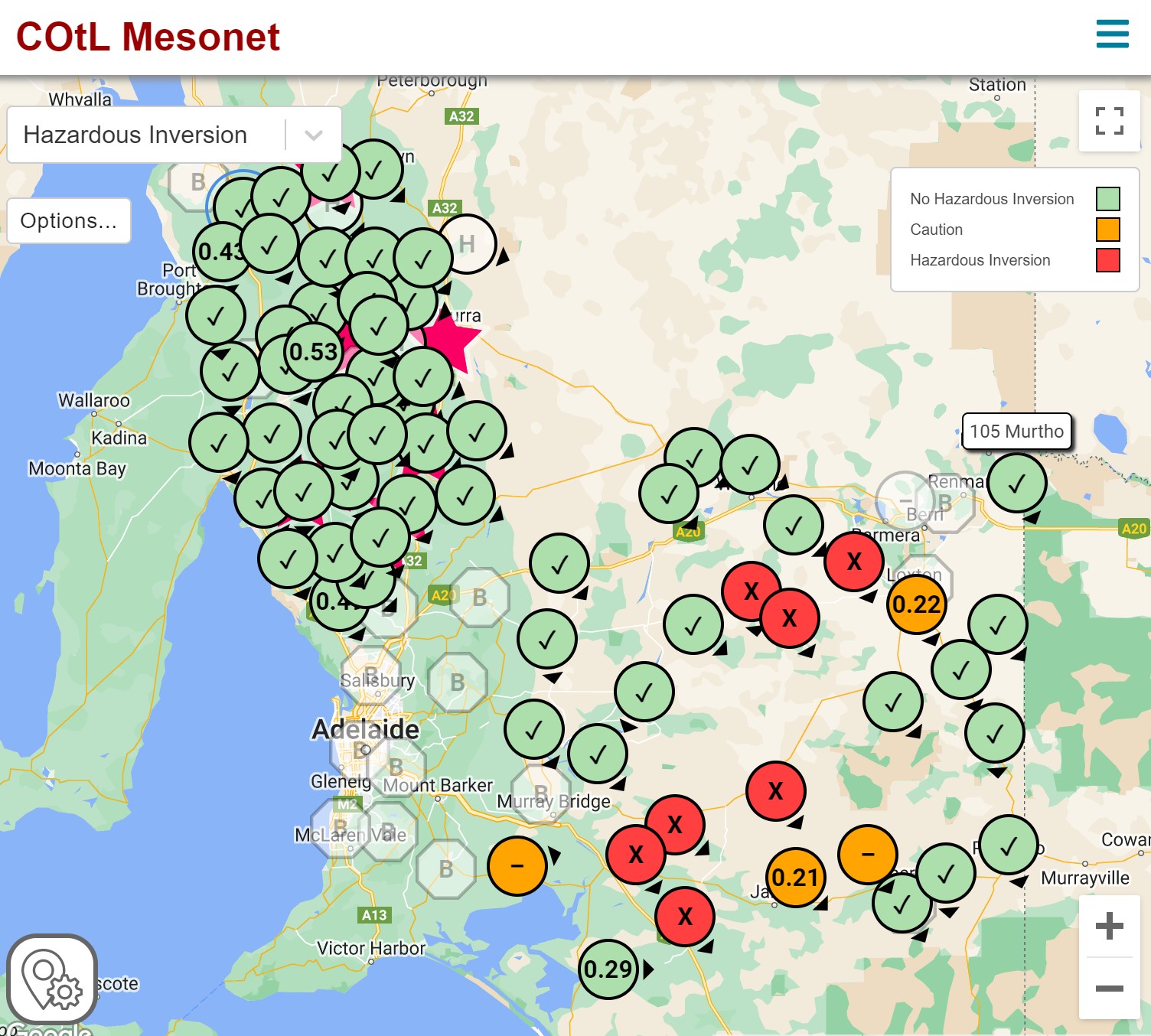 Rainfall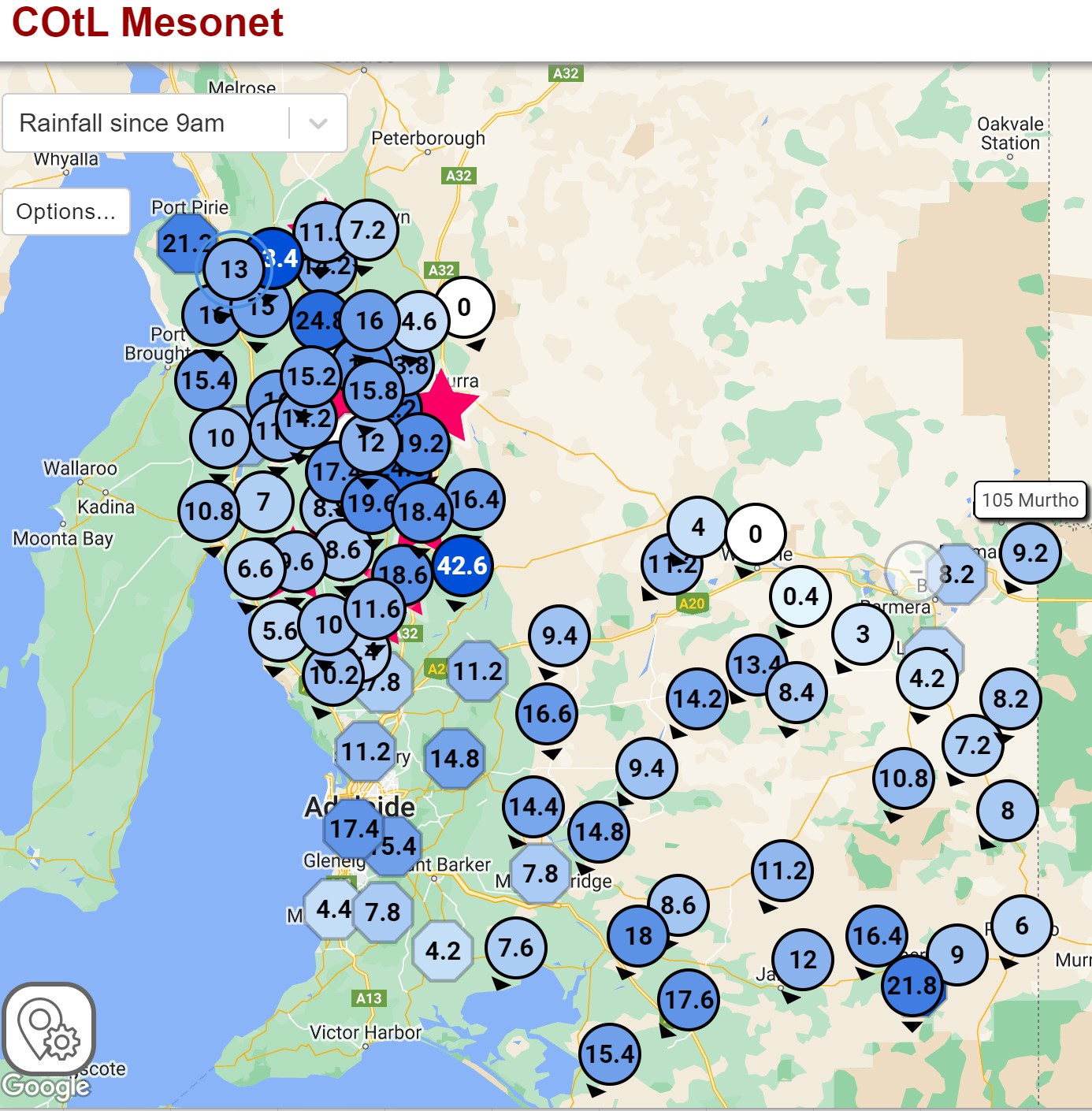 GHCoP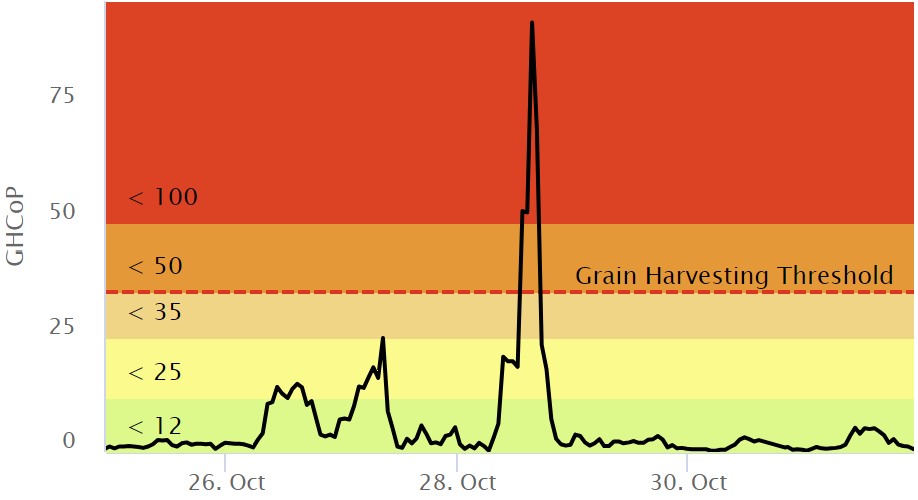 "The Mesonet has been a game changer. We can see trends and changes and make decisions on 'go / no-go' and that is priceless". Graeme J.
"I choose to pay because I want to use as many decision-making tools as I can for safer agricultural practices. The whole community benefits". Scott C.